SUSTAINABLE DEVELOPMENT AND COMMITMENT
In Santorromán we respect and are committed to the environment that surrounds us
We look to positively influence our environment, both immediate and global surroundings, so that all our business structure can have sustainability as one of our main values.
Our commitment is focused in ensuring a sustainable supplying chain, concerning the water, the materials and the resources to protect human health as well as the environment, improving the security and occupational health conditions for our staff.
DEVELOPMENT AND COMMITMENT IN ACTION
Cartonajes Santorromán sustainable measures

Cartonadas Santorromán: an interesting event that takes place annually within our facilities which serves to:

Promote the corrugated cardboard usage.
Inform of the innovative and creative possibilities, design techniques, engineering and packaging or PLV manufacturing, with this type of material.
Contribute advice to improve and optimize our clients commercial and advertising results.
Paper and corrugated cardboard recycling within Cartonajes Santorromán.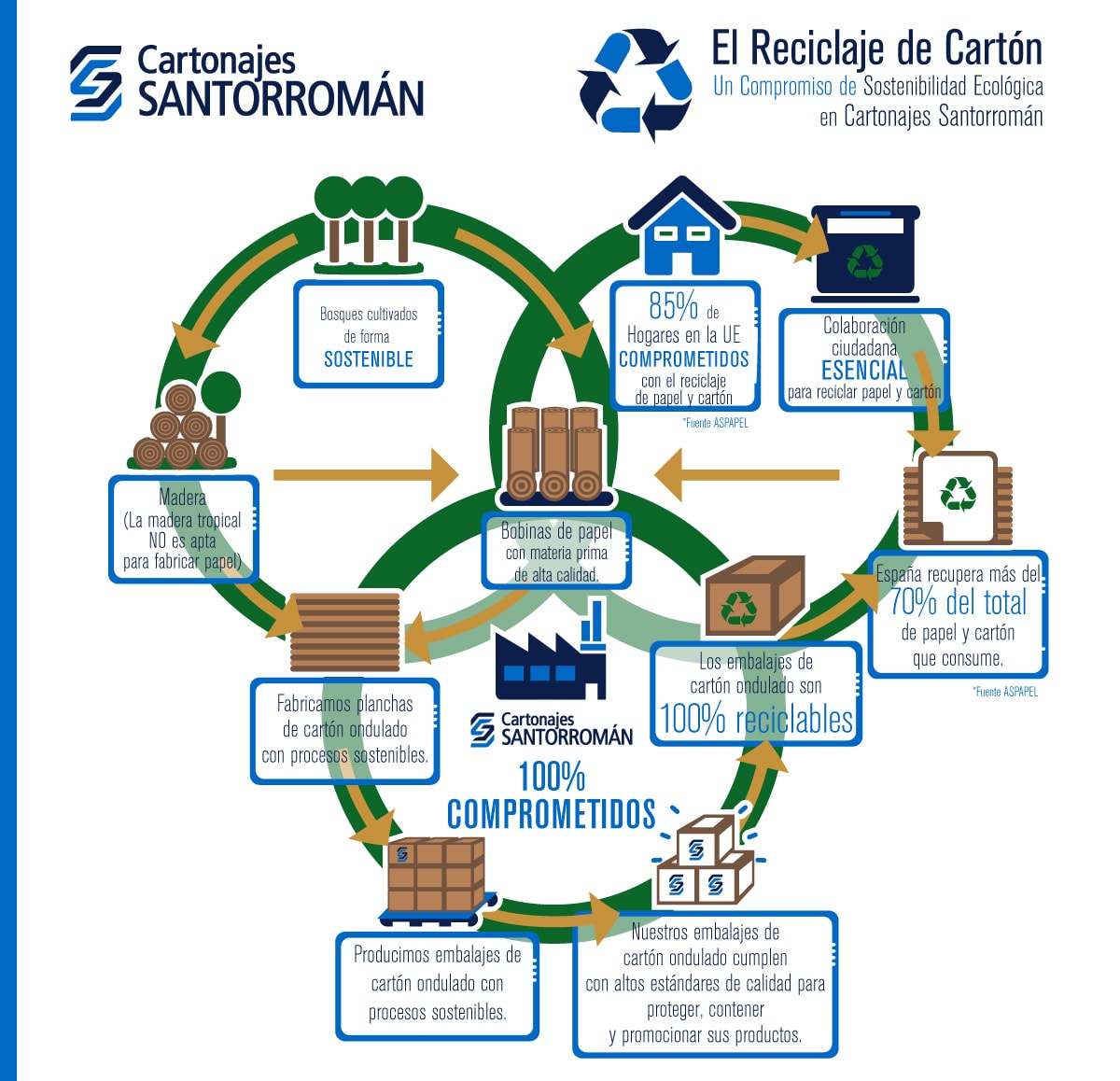 Factory I and Headquarters address
Ctra. Zaragoza, 32
26500 · Calahorra · Spain
Factory II address
Polígono Industrial Tejerías Norte,
Calle Campobajo s/n.
26500 · Calahorra · Spain