PROTECTION FOR CULTIVATION WITH ECOLOGICAL RESULTS
Till-end is the registered brand of the protector for plants of corrugated cardboard in development that Cartonajes Santorromán has patented and proposed to substitute the current plastic protectors.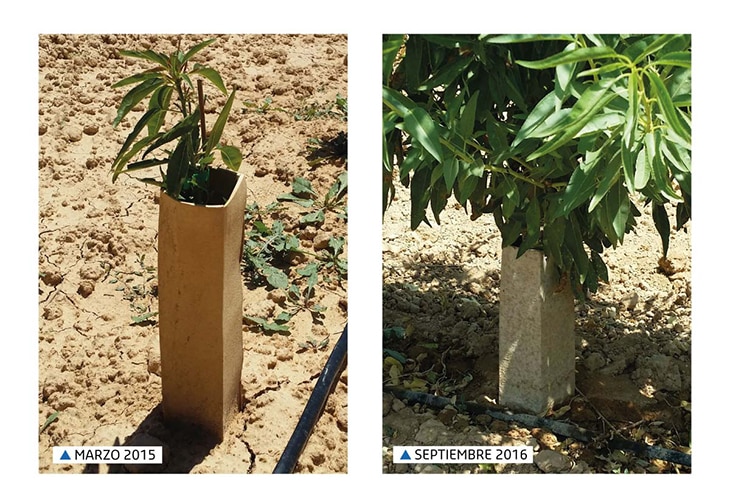 We have submitted Till-end to field trials with excellent results, for a period longer than a year and a half. These experiments were carried out with the help of experts in this field.
Till-end
is
resistant to water and extreme temperatures
with the aim of enduring a full climatic cycle, meaning, spring, summer, autumn and winter.
During this frame time, the stalk of the plant becomes woody, resulting non-attractive to animals. On the other hand, for the employed treatments like herbicide for example, Till-end acts as a protective screen, avoiding the plant from getting damaged.
After that period, Till-end will gradually disintegrate itself until it disappears due to its biodegradability, or if preferred, can be taken off and recycled like any other paper or cardboard, contributing to sustainable circular economy.
All of this makes Till-end integration better than the current protectors being used so far in the nature and landscape of our fields.
ASSEMBLY, INSTALLATION, USAGE AND RECYCLING OF TILL-END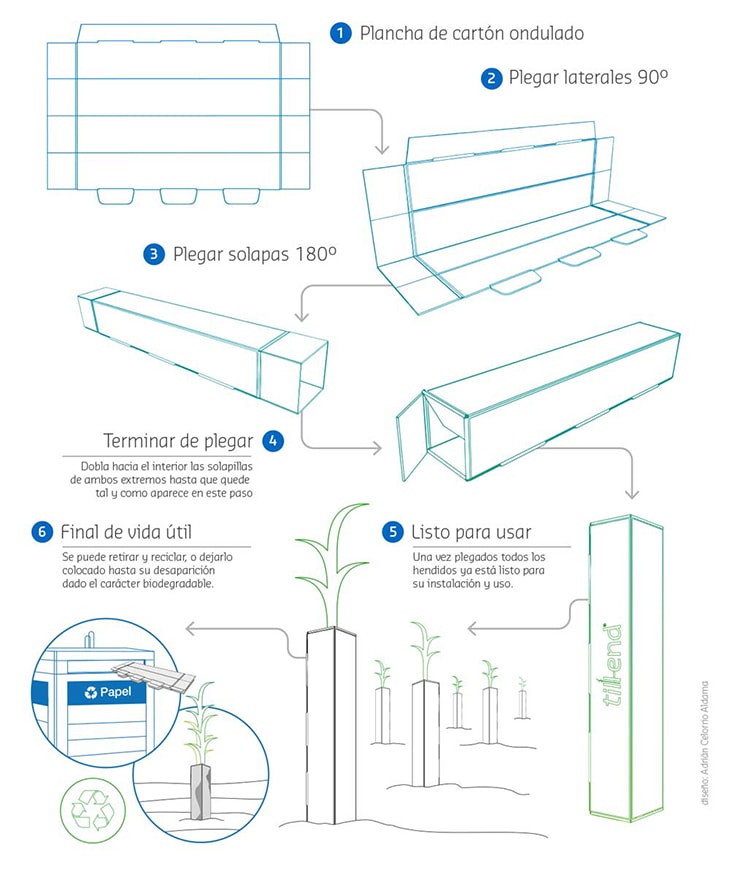 Factory I and Headquarters address
Ctra. Zaragoza, 32
26500 · Calahorra · Spain
Factory II address
Polígono Industrial Tejerías Norte,
Calle Campobajo s/n.
26500 · Calahorra · Spain